Welcome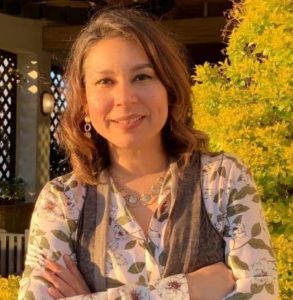 This is a space to share my literary work in several languages. You will find short stories, poetry, aiku, as well as my translations of Japanese poetry into Spanish. A Mexican writer from the border, who has lived in Austria, Brazil, China, Japan and México, I constantly ponder what is it that joins and separates, what frames and what paves the way. My texts arise from that perspective, one that looks at, that reads and writes the new places and languages. After all the travelling, I have become nomad and so too has my writing: it commutes, it diverts, it moves on to another place just when it starts to feel comfortable.
During the last ten years, I have participated in readings, conferences, residencies, workshops, publications and anthologies in nearly fifteen countries. My hearfelt thanks to the translators and revisers who have accompanied me along the way: Alexandra Plubins, Amal Chatterjee, Amanda Blazquez, Eva Srna, Hiromi Yoneda, Jean-Pierre Pelletier, Monika Thoma-Petit, Sonia Ferreira, Sono Masumoto, Stefanie Gottschalk, Toshiya Kamei y Xiong Fan Li, amongst others. In this site, you can read their versions of my stories and poems. I invite you to learn more about them in the section Credits. Special thanks to Sonia Ferreira for undertaking the translation of the contents of this site into French.
I welcome readers' reactions to the magazine, as well as to my books, short stories and poems, literary translations, interviews and notes that will be left around here. Let´s become reading and writing: another way of being a footprint in the sand.
Cristina Rascón Castro (Sonora/Sinaloa, México, 1976) Writter of fiction, economist and translator of Japanese poetry.
Cristina Rascón Castro is the author of the fiction books: Puede que un sahuaro seas tú (Perhaps one sahuaro is you, 2010), Hanami (To see the flowers bloom, 2009), El agua está helada (The water is cold, 2006) and Cuentráficos (Storytraffics, 2006). As a Japanese poetry translator, she has released the books Sin conocer el mundo (Without knowing the world, 2007) and Dos mil millones de años luz de soledad (Two billion light years of solitude, 2013) from the author Shuntarō Tanikawa. As an economist, she published the non-fiction book Para entender la economía del arte/To understand the economics of the arts (2009), Latin American Short Story Award
"Benemérito de América", Northwestern Literature Prize and Sonora State Short Story Award, she has been invited as an international writer in residence in Brazil, Canada, China and USA/México. Her fiction, essays, poetry and haiku have been translated for publications, readings and anthologies in Austria, Brazil, Canada, China, Spain, India, Japan, Mexico, Peru, United States and Venezuela. She teaches creative writing and Japanese literature in Mexico and other countries. Cristina is currently a member of the National System of Artistic Creators in Mexico (SNCA/FONCA/CONACULTA).
Some short stories and poems translated into English:
= It is forbidden any reproduction of the texts shared in this webpage without quoting the correspondent credits of author, translator, publishing firm (if it is the case) and the webpage address: www.cristinarascon.com.mx. In addition, please notify to: CONTACT =
Translation of this page: Cristina Rascon and Amal Chatterjee